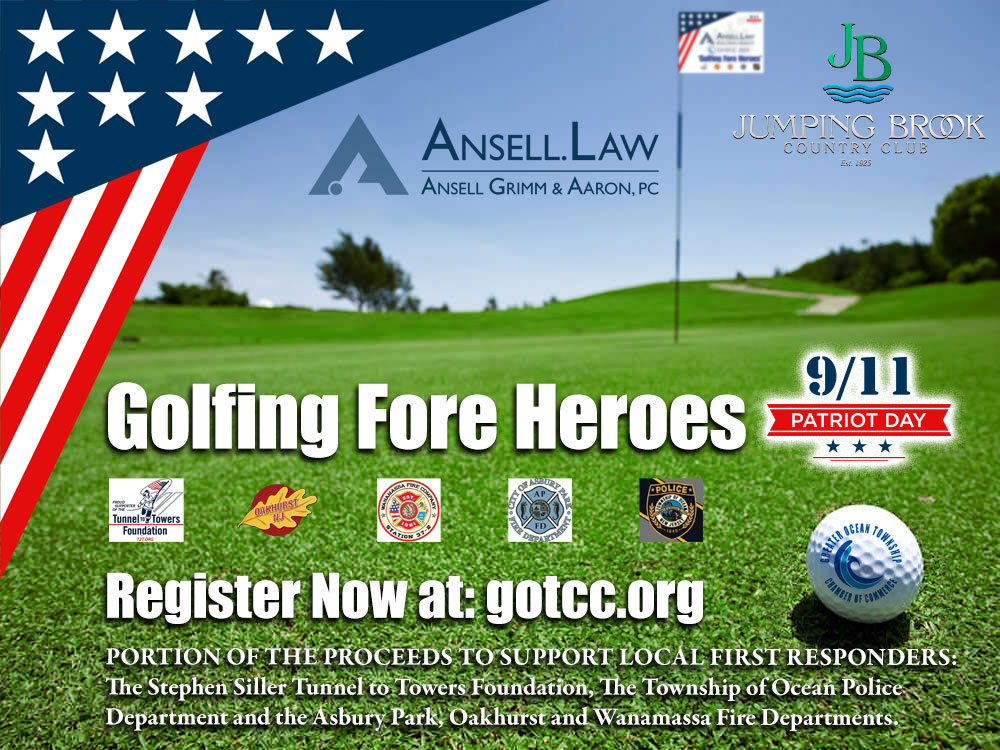 To Benefit Tunnel to Towers Foundation and Local First Responders
Ocean Township, NJ – The Greater Ocean Township Chamber of Commerce (GOTCC) will be hosting their annual Golf Outing at Jumping Brook Country Club, Neptune on Monday, September 11, 2023. In recognition of Patriot Day, this year's golf outing will also be a fundraiser for Stephen Siller Tunnel to Towers Foundation as well as local first responders, Township of Ocean Police Department and the Asbury Park, Oakhurst and Wanamassa Fire Departments.
"With this year's Golf Outing falling on September 11th, A National Day of Service and Remembrance, we will commemorate those we lost in the devastating terrorist attacks and show appreciation to the brave first responders who put their lives on the line," said Lisa Littman, Golf Committee Co-Chair.
The event will start with registration and lunch at 11:30 and a special observance of Patriot Day, prior to a 1:00 pm tee time which will include a moment of silence, Honor Guard Salute and singing of the National Anthem.
Next will be an afternoon of golf at one of the Jersey Shore's premier private golf courses, Jumping Brook Country Club. The cocktail reception will be held at 6 pm followed by a second 9/11 tribute and a buffet dinner at 7pm.
Attending the GOTCC Golf Outing offers many benefits. It's an opportunity to invite friends and business partners and interact in an informal, peaceful setting. There are contests and prizes to be won! It's a great way to relax and know that your donation is going to support great local organizations.
Contests will be held for a Hole-in-One, Closest-to-the Pin, Longest Drive, $5,000 Putting contest and more. The cost per golfer is $285 for the full day of activities. There is a special discount for veterans, first responders and active-duty military. For those who don't golf, you are welcome to attend the cocktail reception and buffet dinner for $85 per person.
Sponsorships are available for all levels of participation and registration is now open on the GOTCC website: GOTCC.org.
About Greater Ocean Township Chamber of Commerce: For almost four decades, the Greater Ocean Township Chamber of Commerce (GOTCC), a member-based non-profit organization has promoted the business community in the Township of Ocean and the surrounding towns; and given back to the community through a variety of outreach programs.
For additional information or to become a GOTCC member contact Regina Longo at [email protected] or call 732-660-1888.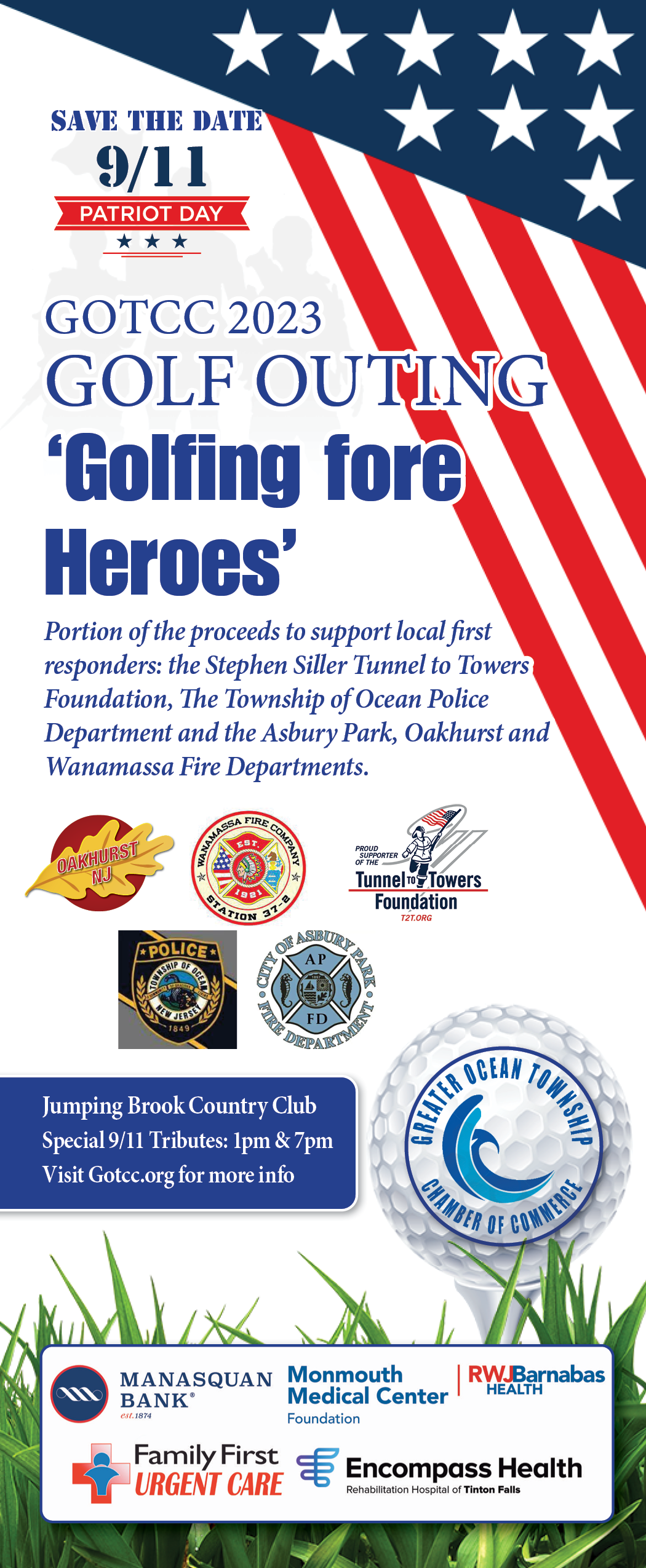 Call to learn more about Corporate Sponsorship
(732) 660-1888 
Images from the GOTCC 2022 Golf Outing
Call to learn more about Corporate Sponsorship
(732) 660-1888