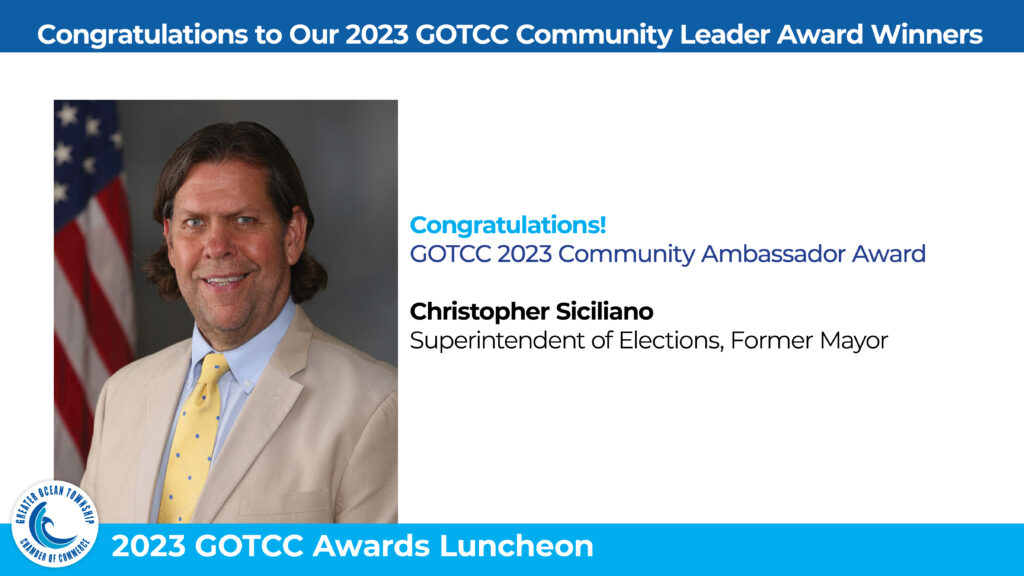 2023 Community Ambassador Award:
Former Ocean Township Mayor Christopher Siciliano
While celebrating our Annual Scholarship winners, the GOTCC also honors community leaders that have made noteworthy contributions to Ocean Township. This year we will pay tribute to Former Mayor Christopher Siciliano for more than 20 years of public service to the Township.
Before being selected by Governor Phil Murphy for the prestigious role of Superintendent of Elections earlier this year, Siciliano served for eight years as Mayor of the Township of Ocean and many additional years on the Town Council. Siciliano's years of public service have made him one of the town's most prolific Mayors. His long-time residency coupled with his institutional and historic knowledge of Ocean Township have make him an invaluable part of our community.