GREATER OCEAN TOWNSHIP CHAMBER OF COMMERCE
ANNOUNCES 2022 GOLF OUTING SEPTEMBER 12

Ocean Township, NJ – The Greater Ocean Township Chamber of Commerce (GOTCC) will be hosting their annual Golf Outing at Jumping Brook Country Club, Neptune on Monday, September 12, 2022.
The event will start with registration and lunch at 11:30, followed by an afternoon of golf at one of the Jersey Shore's premier private golf courses, Jumping Brook Country Club. The cocktail reception will be held at 6 pm followed by a buffet dinner at 7pm.
"The Annual Golf Outing is a critical fundraiser for the GOTCC," reports David Kolakowski, Board President. "It helps support all our programs and services throughout the year. We are excited to continue this tradition for our members and future members of the organization."
Attending the GOTCC Golf Outing offers many benefits. It's an opportunity to invite business partners and interact in an informal, peaceful setting. There are contests and prizes to be won! It's a great way to relax and know that your donation is going to a great cause. Whether sponsoring or golfing, your contribution allows the Chamber to continue to serve our community and be a champion and advocate for local businesses in the Greater Ocean Township area for the coming years.
Contests will be held for a Hole-in-One, Closest to the Pin, Longest Drive, $5,000 Putting contest and more. The cost per golfer is $250 for the full day of activities. For those who don't golf, you are welcome to attend the cocktail reception and buffet dinner for $75 per person.
Sponsorships are available for all levels of participation and registration is now open on the GOTCC website: GOTCC.org.
For over three decades, the Greater Ocean Township Chamber of Commerce (GOTCC), a member-based non-profit organization has promoted the business community in the Township of Ocean and the surrounding towns; and given back to the community through a variety of outreach programs.
For additional information contact GOTCC at [email protected] or call 732-660-1888.
Call now to ask how your business can become a sponsor.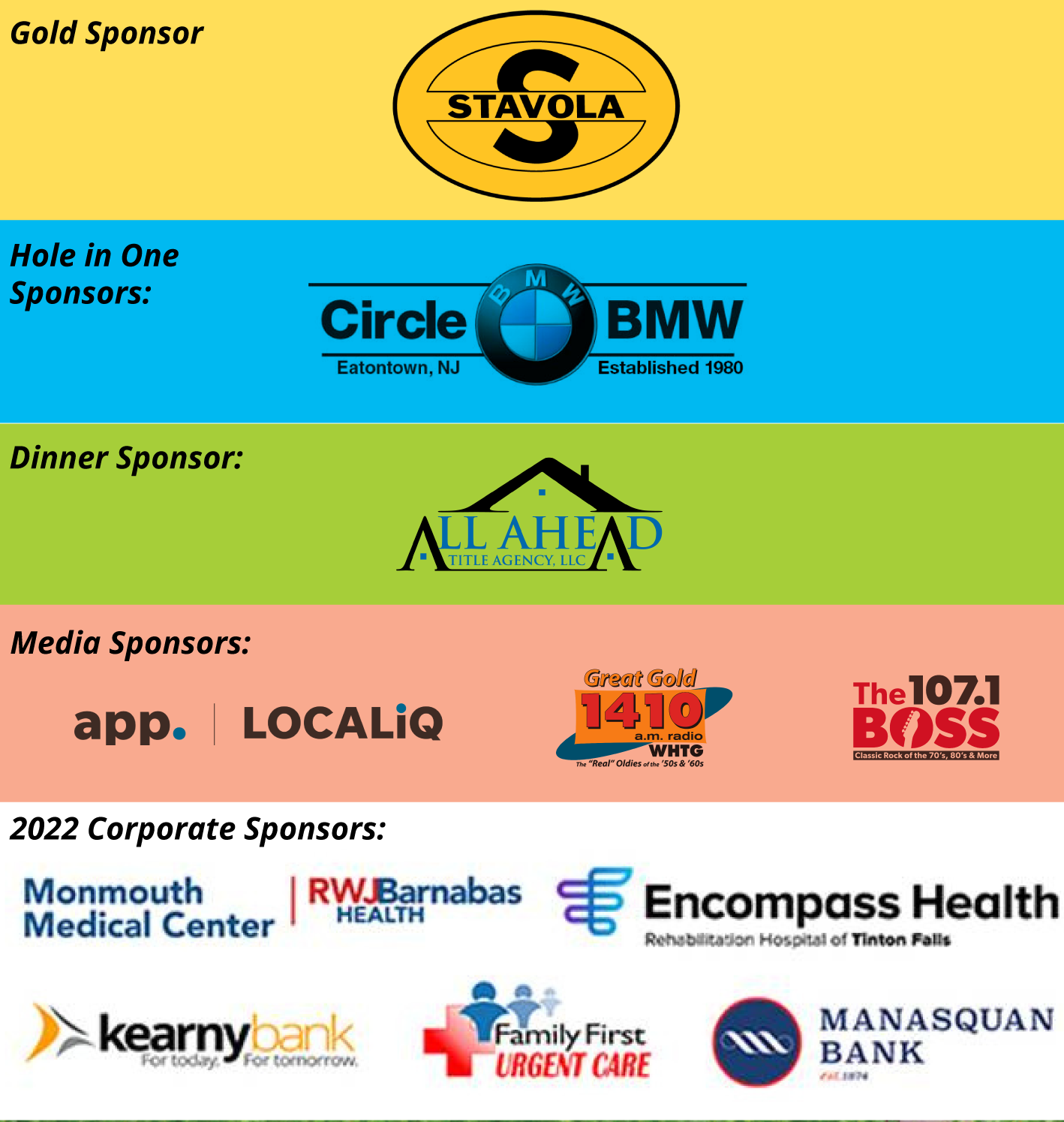 Gold Sponsor:
Hole In One Sponsor:
Dinner Sponsor:
Corporate Sponsors:
Contest Sponsors:
Tee Sponsors:
Please Support Our Corporate Sponsors – Click Logos to Visit their Websites!