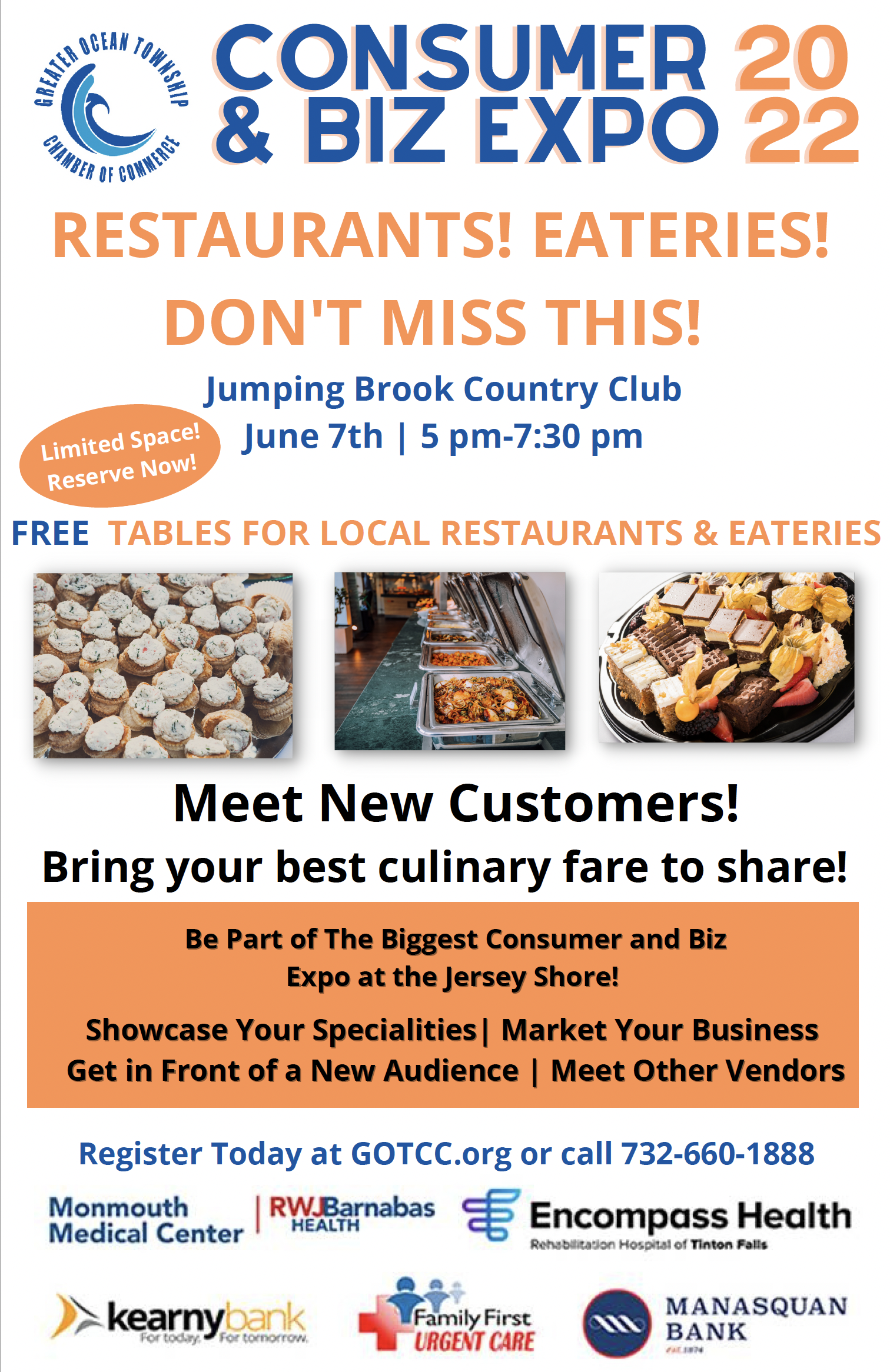 CONSUMER & BIZ EXPO 2022
RESTAURANTS & EATERIES
DON'T MISS THIS!
Jumping Brook Country Club
June 7th, 2022
5 pm – 7:30 pm
FREE TABLE FOR LOCAL RESTAURANTS & EATERIES!
MEET NEW CUSTOMERS!
Bring your best culinary fare to share!
Be a Part of the Biggest Consumer & Biz Expo at the Jersey Shore!
Showcase Your Specialities | Market Your Business
Get in Front of a New Audience | Meet Other Vendors
Register Today at GOTCC.org
or call 732-660-1888
Please Support Our Corporate Sponsors – Click Logos to Visit their Websites!